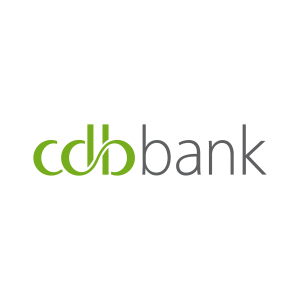 CORPORATE BANKING
PROVIDING TAILOR-MADE SOLUTIONS
We are a niche Bank offering the full range of commercial banking services and products to Cypriot enterprises through two distinct business units. We are distinguished through the personal service and the tailor-made solutions we offer to our clients.
GET STARTED
INTERNATIONAL CORPORATE BANKING (ICB)
ENSURING PROFESSIONAL QUALITY
We commit ourselves to placing our customers in the epicentre of our attention ensuring at all times a warm, personal, friendly, however professional relationship.
GET STARTED
PERSONAL BANKING
FAST, EASY AND SECURE EXECUTION OF TRANSACTIONS
cdbbank Personal Banking provides financial services to its clients that empower them to serve their personal financial needs through branch network and online banking.
GET STARTED

WHAT WE OFFER
OUR WORLD CLASS SERVICES
DISCOVER OUR
SERVICES FEATURES
WE OFFER YOU
WAYS TO BANK
ONLINE BANKING
Our eBanking system provides instant access to your money by bringing your accounts at your fingertips, 24 hours a day, 365 days a year. Control your finances and execute transactions fast, easily and securely at the comfort of your own home, workplace or current location.  
PHYSICAL BANKING
At times, doing your banking in person feels good. You can always visit one of our branches to manage your day to day finances or long-term banking activities. Rely on our experienced team members who are ready to assist you with whatever you may need. We always make sure that your banking needs are catered quickly and effectively with professionalism and empathy.
PHONE BANKING
Our Customer Support team is available to assist you Monday to Thursday from 07:30 to 17:00 and Friday from 07:30 to 14:30 (GMT+2) at 8000 79 79 or +357 22846500 (if you are calling from abroad). You can always rely on our friendly and helpful representatives. They are available to guide you every step of your journey with cdbbank
EXPLORE OUR HISTORY
ABOUT US
With a history dating back over half a century here's where we stand today.
CLICK HERE
GET IN TOUCH
CONTACT INFORMATION
cdbbank currently operates two business centers, one in Nicosia and one in Limassol, facilitating quick and personalised service. Our Client Relationship Officers ensure that you receive high-quality service at all times and that all your banking needs are catered with professionalism and a personal approach.
CONTACT US TODAY