LOANS FOR SMEs AND MIDCAPS III
EIB Loans in Cyprus
Overview
cdbbank participates in a new funding program in collaboration with the European Investment Bank (EIB) and the Republic of Cyprus, by offering investment loans which support business initiatives of established Cypriot enterprises, startups and the self-employed.
The total amount available for financing under this scheme is €15 million, all of which will be allocated to selected investment projects in Cyprus.
Concurrently, through the EIB "Jobs for Youth" Program, cdbbank encourages and supports the employment of young people and the development of youth entrepreneurship.
Advantages of EIB Funding
Successful applicants will enjoy a financial advantage in relation to the interest rate of the investment loan in Cyprus. This rate will be at least 0.75% per annum less than the rate cdbbank would charge for the same facility without participating in the EIB scheme. In addition, given participation in the EIB's "Jobs for Youth" initiative, the applicant is granted an additional 0.50% , raising the total financial advantage to 1.25%.
What we offer
Favourable interest rates for investment in Cyprus by all eligible companies and additional benefits for companies which meet the criteria for the "Jobs for Youth" Program
Loan duration between 2 to 12 years, including any capital repayment grace period
Capital repayment grace period of up to 24 months
Working capital with a minimum duration of 2 years
Collateral according to the specific requirements of the Bank
Eligibility
Small and Medium-sized Enterprises (SMEs) funding solutions
Less than 250 employees (full-time equivalent)
Based in Cyprus
Proposed projects for financing must also  be based in Cyprus
Medium-capitalisation Companies (Mid Caps) funding solutions
Minimum of 250 and less than 3,000 employees (full-time equivalent)
Based in Cyprus
Proposed projects for financing must also be based in Cyprus
Enterprises must confirm that any State support benefits received over a period of 3 years do not exceed €200,000 ("De Minimis" rules).
Enterprises operating in any sector are eligible except in the below listed non-exclusive activities:
Activities targeting the production of weapons and ammunition, arms, military or police equipment or infrastructures, and equipment or infrastructure which result in limiting people's individual rights and freedom (i.e. prisons, detention centres of any form) or in violation of human rights;
Activities targeting the production or facilitating the use of gambling and related equipment;
Activities targeting tobacco manufacturing, processing or specialist tobacco distribution and activities facilitating the use of tobacco (e.g. "smoking halls");
Activities involving live animals for experimental and scientific purposes insofar as compliance with the "Council of Europe's Convention for the Protection of Vertebrate Animals used for Experimental and other Scientific Purposes" cannot be guaranteed;
Activities which give rise to environmental impacts that are not largely mitigated and/or compensated;
Activities considered ethically or morally controversial or which are forbidden by national law, e.g. research on human cloning;
The purchase of goodwill; the purchase of intangible assets that could lead to or enforce a strong market position of the Final Beneficiary (i.e. a market share of more than 20% of the relevant market); the purchase of licenses or rights for mineral resource exploitation;
Activities constituting pure real estate development activity;
Activities constituting pure financial transactions (such as the purchase of shares, or any other financial product).
In addition to the above, financial holding companies and leasing companies are non-eligible.
"Jobs for Youth" initiative
In order to qualify for this initiative, the Final Beneficiary needs to fulfill at least one of the following three criteria:
The Final Beneficiary confirms to have hired over the last 6 months and continues to employ at least 1 young person (5 for Mid Cap enterprises) or plans to hire at least one young person (at least 5 for Mid Cap enterprises) in the coming 6 months, calculated from the signature date of the loan agreement signed with cdbbank; or
The Final Beneficiary offers vocational training to young persons or internships/training programs for young people; or
The Final Beneficiary has an active cooperation agreement with a technical college, school or university to employ young people (e.g. during summer internships).
A "young person" is defined as a person above 15 and less than 27 years at the time when he/she benefited from the relevant initiative (employment, training or internship).
Final Beneficiaries that comply with at least one of the above criteria will be asked to sign the "Jobs for Youth Eligibility Confirmation" form.
Requirements
How to apply
Applicants are required to complete and submit the following:
For the evaluation of a small to Mid Cap credit facility request, all above documents must be submitted to the Bank.
Existing clients
Existing clients may contact their personal Client Relationship Officer (CRO) and communicate their request through email, mail or fax
New clients
New clients have the option of contacting one of our experienced CROs to guide them through the process or by directly submitting their initial request through email, mail or fax
DOWNLOADING SECTION

Jobs for Youth Eligibility Confirmation
Open
Credit Facility Application Form
Download
Personal Financial Statement (PFS)
English   Greek
Information/Documentation Requirements List
Open
Checklist for legal entities
Open
Checklist for self-employed and freelancers
Open
Checklist for natural persons 
Open
CDB bank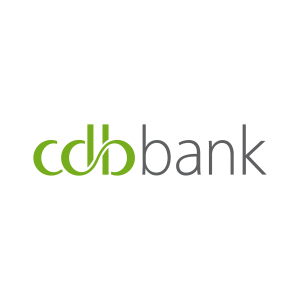 DISCOVER OUR
SERVICES FEATURES
GET IN TOUCH
CONTACT INFORMATION
cdbbank currently operates two business centers, one in Nicosia and one in Limassol, facilitating quick and personalised service. Our Client Relationship Officers ensure that you receive high-quality service at all times and that all your banking needs are catered with professionalism and a personal approach.
CONTACT US TODAY